This 30-acre waterfall property is a true paradise with dense forest zones, up to 7 large building sites, private river frontage, and a spectacular waterfall that is estimated to be 100 foot tall.
30 Acre Parcel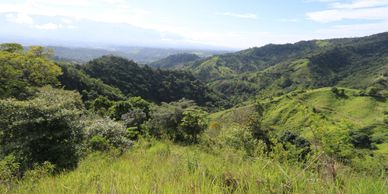 The main building area is a huge flat pad with enough room for any size home or hotel. The remaining building pads located throughout the property are large enough for guest houses, rental cabins, yoga studios, greenhouses, workshops, stables, or farming.
Minimum 7 Different Building Sites
Ideal for personal residences, a resort, hospitality, or retreat business, the property includes multiple building sites ready for development,
Fresh Water Source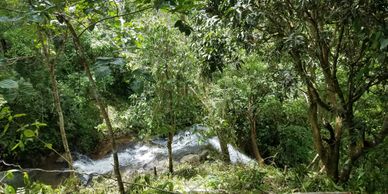 A reliable Hydro-electric system can be set up in the creek, with plenty of sunny locations for solar power; existing fish ponds fed from the creek can be restocked with Tilapia, and the land is fertile for growing crops and maintaining livestock
Ready for Development
The multiple building sites are already interconnected to each other by a good internal road system. On the other side of the river, there are several additional areas to build as well.
Self Sustainable Land
Even though the property has electric service and a mountain spring ASADA (city) water supply, the natural characteristics of this property make it ideal for a buyer looking to create an off-the-grid, self-sustainable lifestyle in Costa Rica.
Easy Access
The property enjoys panoramic views of the majestic Talamanca Mountain Range (Cordillera de Talamanca) and the sparkling city lights of San Isidro below. Other locations on the property feature gorgeous "up close" views of the waterfall cascading through the forest
Close to Town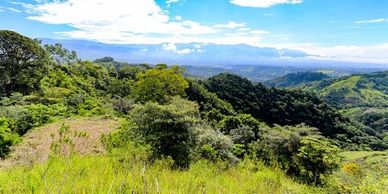 The largest city in Costa Rica's southern zone, San Isidro has over 80,000 inhabitants living downtown and in the surrounding area. The city has all of your shopping needs including the largest farmers markets, private schools, medical services, and banking. Downtown is an easy 15-minute drive and a 30-minute drive will take you to the beaches of Playa Dominical.
Water and Electric in Place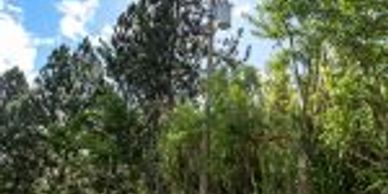 Electric service and a mountain spring ASADA (City) water is in place and therefore the property can be developed without any delay.